Property insurance is cover for any buildings or premises used for business either by yourself or by tenants. It could cover the costs of repairing the building as well as rebuilding if needed.
There is no legal requirement to have Property insurance but if you have a mortgage on the premises your lender may need this policy in place as part of the mortgage agreement. If the building is owned outright, it could still be a good idea to have cover in case of fire, flood, theft or accidental damage.
The policy could covers different situations that could happen to the premises such as:
Flood
Fire
Burst pipes
Theft
Subsidence
Accidental damage
Riots/Civil disturbance
Trace and access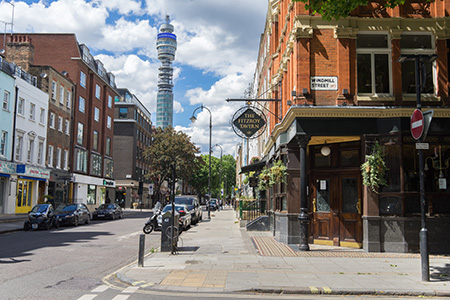 When considering taking out this insurance make sure to choose the right amount for reinstatement as this may differ from the market value of the property.
I am a tenant do I need to have this insurance?
No, it is the responsibility of the buildings owner not the tenant.
Will I be able to get BP Insurance if I work from home?
It is possible to get BP Insurance cover if your work premises are based at home. It is worth taking the time to identify exactly what are work and home items as they need different policies.