Cyber insurance protects businesses and individuals from digital threats and risks. These risks can include data breaches, cyber-crime such as customer databases being hacked and IT systems damage. The policy has two elements for first and third party cover.
In the first party cover, your business could be covered for costs relating to the following:
Theft of money or digital assets either by physical theft of computers and hardware or electronic theft
Damage or loss of digital assets
Business interruption if trading is stalled or shut down
Reputation damage if data is stolen or a loss of clients
Cyber extortion where hackers claim money for the return of data or information
Notification expenses if the company needs to inform clients of a breach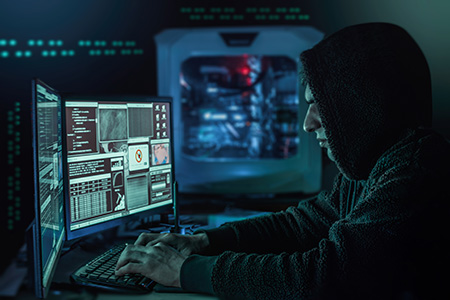 Third party cover is for your clients who make a claim against you for:
Any investigation and defence costs due to a security or privacy breach and possible civil damages associated with them
Compensation payments to customers for failure of software systems and loss of third-party data
Multimedia liability which covers payments for investigation and defence costs and possible civil damages from a breach of privacy, defamation or negligence in publication in print or online media
A business of any size will rely on computers and IT systems to trade effectively and could experience a disruption in trading if system failures occur internally or from external sources. Other business policies may include an element of cyber insurance but with an average claim for a small business being around £65,000 extra cover may be needed to ensure the right amount of cover is in place.
Data Protection Insurance
Data Protection insurance provides cover against a data breach, leak or attack by hackers. It only applies to data not to IT or other computer systems. Data is collected by businesses in order to operate effectively and must be robustly protected against the risk of theft.
The policy covers the costs of:
GDPR non-compliance claim
Forensic investigations and legal advice in the event of a data breach
The cost of notifying customers and regulators
Compensation for loss of income due to a data breach
Extortion cover