Goods in Transit Insurance
Goods in Transit Insurance is specific cover to protect businesses from claims for goods that have been lost, stolen or damaged whilst in your care during transportation.
Basic vehicle insurance may not cover commercial goods only personal items.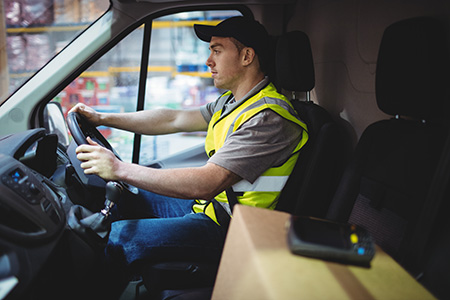 I have a small courier business, is it possible to cover more than one vehicle on the same policy?
Yes. Our policy covers multiple vehicles.
Does the insurance cover the goods overnight?
Yes. Our policy provides overnight cover as long as the vehicle is locked and parked in a secure place such as a garage or compound.