Public and Products Liability Insurance
Public and Products Liability (PPL) Insurance is an important product for businesses whether they are large or small. This insurance could protect the business from claims made against it by third parties in the case of injury or damage. The policy covers costs of legal representation, settlements and compensation. 
Although PPL Insurance is not a legal requirement, it could be important for any businesses that come into contact with the public. Most public sector companies require contractors to have their own PPL cover to carry out work in their workplaces as many of them are public areas. If members of the public visit or have access to your work premises even if you work from home you may benefit from this cover. Here are some examples of businesses that typically have PPL cover: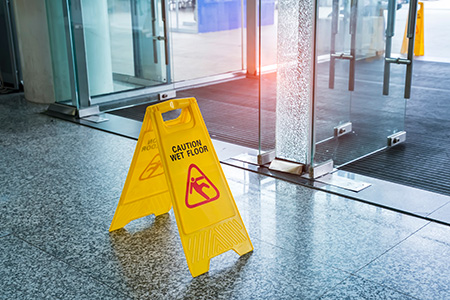 shop owners
freelance tradespeople
cafe or bar owners
market stall holders
events or activity businesses
hairdressers
builders
cleaners
dog walkers
This cover could protect your business from possible claims for loss of earnings, damage to property – cost of repairs, medical fees and future loss of earnings by the claimant as well as legal costs incurred defending the claim. 
Here are some examples of what may be claimed for:
Injury incurred from a fall over workers tools.
Chemical spill over household or workplace soft furnishings.
Breakages in the home.
Spilling a drink on a laptop.
A client or member of the public tripping on unsecured flooring.
Promotional stand at a public event collapsing and causing injury or damage.
Damage to a floor by employees in a remote workplace.
The level of cover needed varies for different types of business. Some industries have more risk than others and may benefit from a higher level of cover. Where you or your employees work as contractors in a remote workplace your client may require a minimum level of cover. With any policy you should check that the types of work carried out by your company are covered.
Does PPL Insurance cover employees? 
No it doesn't, that is covered by Employers' Liability Insurance.
I am self-employed with no employees, do I need this cover?
If during your work you come into contact with members of the public, clients and customers or work in public areas. If you are a contract worker and work at premises that are not your own you may be required to have some cover.
How much cover do I need?
The amount of cover varies depending on the risk of your business to third parties and where your work takes place. For example if your company attends a lot of trade shows you may need more cover than a freelancer working mainly from home. 
What is not covered by this policy?
This policy does not cover injury to the business owner and employees or damage to company premises. We have other policies that could cover these eventualities, please ask our customer team for more details.
What can happen if I don't have this cover?
PPL Insurance is not required by law. Having this policy could protect you against being sued and from potential legal costs which could jeopardise the financial health of your business. If you are sued and win, it could be costly to defend your case.