Terrorism insurance is cover for loss of goods, loss of earnings or damage to property in the event of a terrorist attack.
A terrorist attack is very hard to predict but if your business suffers because of one the impact could be very damaging. You may not be allowed to enter your premises whilst the authorities are gathering evidence and clearing up, leaving you unable to trade. Standard buildings insurance will not cover terrorist attacks which could leave you vulnerable. The policy may also cover you for any liability claims made against the company.
When deciding if your business needs terrorism cover consider what type of business you offer as well as the location. For example, travel hubs such as airports, railway and coach stations may be more of a target as they have large numbers of the general public in them especially at busy travel times. Another factor to think about is whether you operate from a busy urban area such as a city centre. These areas can have an increased risk of attack.
Certain industries are also a higher risk than others.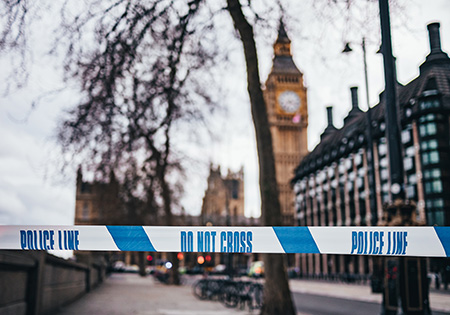 In insurance terms what is an act of terrorism?
There are different types of terrorism from exploding bombs in areas populated by the public or trying to kill groups of people by shooting and stabbing. It could also be organisations trying to influence people or governments by intimidation. The insurance industry uses the Terrorism Act 2000 to define their policy.